generative music
for iphone & ipod touch
In 1996 Brian Eno invented the term generative music to describe a sound experience that is unique upon every listening. Simple compositional rules unfold to make each 'performance' distinct within a range of possibilities. This app uses the processing capabilities of your device to play continuous music that drifts within a mood and is unlikely to be repeated.
Headphones or a quiet amplification system are recommended.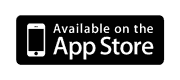 baby reindeer story
The real "baby reindeer" is actually a toy—the Fisher-Price "Ocean Wonders Soothe and Glow Seahorse." It was a gift to my son, who cuddled with it at night and enjoyed the mix of classical melodies and ocean sounds. When my daughter saw it for the first time she squealed with delight, saying, "Oh look! It's a baby reindeer!" It was soft. It lit up when you squeezed its belly. Everyone was fond of the "baby reindeer." I was fascinated with the way that, as its batteries ran down, the melodies and ocean sounds would detune and garble. Short, micro-recordings of these sounds comprise many of the parts heard in this music.
credits
Norbert Herber: music, programming & design (www.x-tet.com)
Noel Billig: RandomSeed Class (www.dncompute.com)
Benno & Ladybug: app title