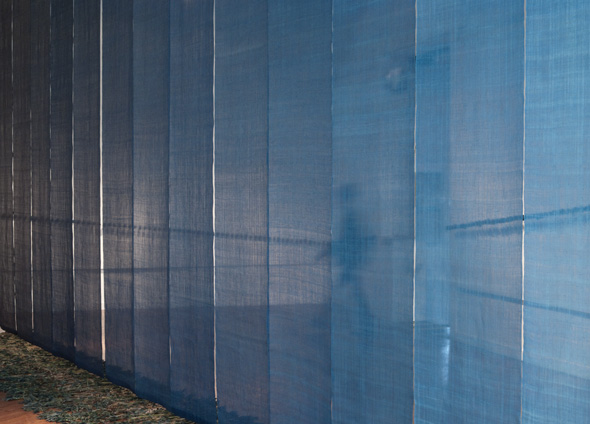 The gradual accumulation of additional layers or matter (Norbert Herber & Rowland Ricketts, 2011) can be seen & heard as part of Waveforms, "an exhibition of interdisciplinary art works showcasing sound as the principle component. This exhibition explores, through an examination of creative and artistic practices, the interface of sound and new media technologies. The works in the exhibit include a number of trans-disciplinary interactions and collaborations that include sound in the context of visual and spatial artistic practices, including sound sculpture, installations, and performance works."
Other artists include Carrie Bodle, Jacob C. Hammes, Tesia Kosmalski, Lou Mallozzi, Shannon McMullen/Fabian Winkler, Stephanie Rowden, and Jesse Seay.
Waveforms will open to the public with a reception Friday, October 21, 6:00 – 8:00pm and be on view through Friday, November 18, 2011. An "illustrated conversation" (symposium) will be held Friday, October 21 from 2:00 – 4:00 pm followed by a performance by Chicago sound artist Lou Mallozzi from 4:00 – 6:00pm. For full details, see the Grunwald Gallery of Art.
Tags:
Ableton
,
Amergent music
,
Art
,
collaboration
,
Generative music
,
interactive media
,
Max for Live
,
Max/MSP
,
Sound Art